Oh Hey! I'm Sarah -- It's Nice To Meet You!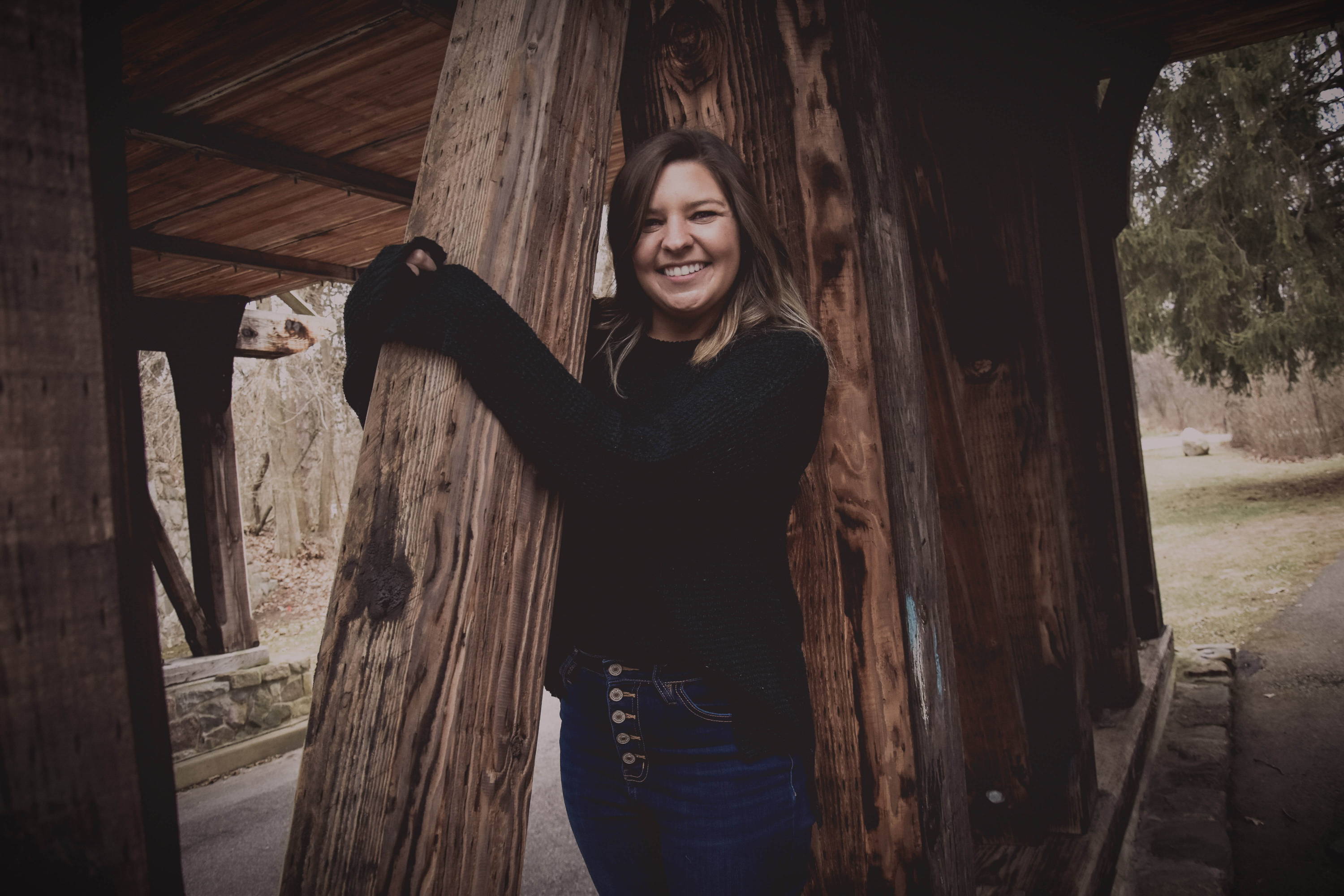 Are you here to learn more about personal finance and owning rentals? If so, we should be best friends! For real.
Before we get carried away with our new, budding friendship, you probably want to get to know me a bit better. I have a long story, but before we dive in to the 'me' part of this, let's talk about you.

Are you are starting out like we did?
Paying off your personal debt and following a Dave Ramsey-ish plan. Heavy on the ish?
Perhaps you are fascinated by the idea of FI/RE, or financial independence?
Or do you aspire to own rental properties?
For whatever reason you're here, I think you'll stick around because so many of the bloggers in this space:
Don't have kids.
Are extremely frugal.
Work in tech or engineering.
Are men.
Or, perhaps the idea of owning over 100 rental properties gives you heart palpitations. You want to see how an average-ish Joe can chase the dream where W2 work is optional.
If any if this sounds like YOU, you're in the right place. I'm going to have to take you back to the beginning of 2016. I got married and my husband quit his $90K a year job to join a family business I thought would bring more happiness. He has always disliked his job. Since 2008.
I personally found a career I loved, as a genetic counselor. I just could not wrap my mind around someone working that hard and that long in a job they hated. Then I learned more people were like him. In fact, 80% of Americans report they are dissatisfied with their jobs.
So, if you are one of the 80%, stick around.

I learned fast that the family business was not going to be the answer for this job satisfaction problem. By July, the writing was on the wall. There was no way the money earned in the peak summer months would be able to continue through the winter. Note to self: look at the REAL numbers before hopping into a business endeavor. Sigh.
At the current level of spending, the company would be out of money by December.
*Cue my very first panic attack*
At this point, the only personal debt was my financed Jeep Grand Cherokee, which I "DESERVED," after all my years of grad school and hard work.
Side note: Why do people think you DESERVE debt payments? I forgot to mention the wedding ring... which I found out later was also financed. *GULP*

Then the whole world spiraled.
There was a DUI. Two emergency vet bills for the dog, who got hit by a car and tore his ACL. A new electrical panel for the house. The furnace ignitor had to be replaced. The oven ignitor had to be replaced. And the water softener died. Then, a car accident, a motorcycle accident, a new set of tires, two new rims because cement curbs are SOLID, and a new transmission for the only truck that was not in an accident. Then, determined to get something "safe and stable," I thought financing a new truck for $43,000 would give us the stability and happiness I so badly was seeking.
All of this led to sadness, and buying everything Home Depot had to offer, obviously on a store card. Cha Ching. All the debt led to more and more guilt.
At this point, a friend said I needed to get acquainted with Dave Ramsey.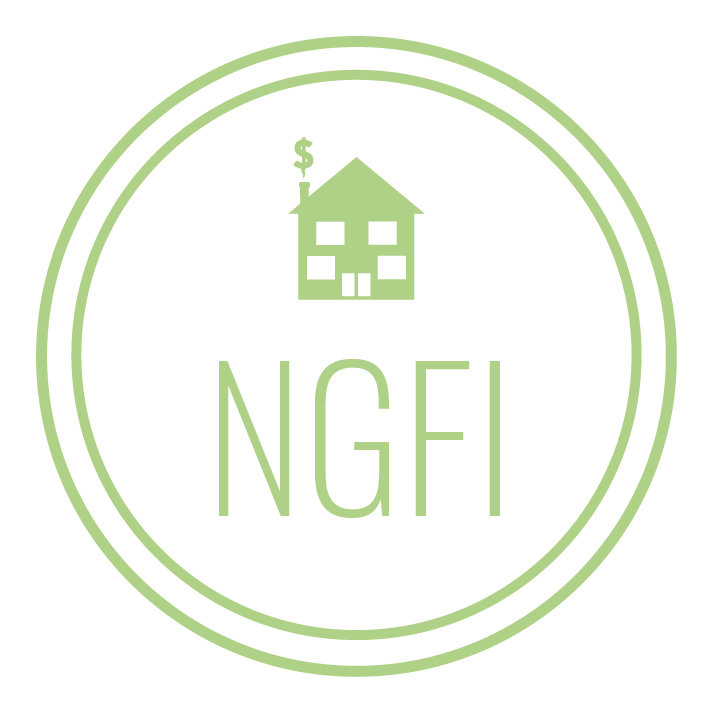 I dragged my husband to a Smart Money event. Then FPU (financial peace university). The mountain was above $118,000.
I sat on my bedroom floor and cried.
Then, I got serious. Determined to get rid of debt once and for all, while also combating the income problem from the business endevor that had not yet been kicked to the curb, I waitressed. In addition to my full time job. Sometimes an extra 35 hours a week. This cleared the remainder of our credit card debt. The first year, over $40,000 was paid off. As the debt dropped, so did my anxiety.
A grand total of 23 months later, all $118K of the consumer debt was paid off.

But something happened about a year and a half into this process. I started to wonder why people lived any other way.

Budgets became normal.
Planning our spending became normal.
Paying off debt came easy.
There were no more money fights.
Our short list of remaining payments and bills were all automated.
Life was much more simple.
I found the FIRE movement, and I knew what I wanted to tackle next. I started out like most do, reading Rich Dad Poor Dad. This was a big deal, because at the time I was NOT a reader. At all. I was hooked. Next up was the 'bible' of investing a.k.a: The Simple Path to Wealth by JL Collins. I rounded out the plans for FI after reading Set for Life. This book also introduced me to the big old world of Bigger Pockets. The husband had always dreamed of doing real estate, and I was now hooked. So, these three books led to one BIG HAIRY CHOICE.
I did not want to do step 6. I did not find it appealing to max out our retirement accounts. I did not feel any hype to live that baby step 4, 5, & 6 life YET.
Which was counter to what everyone in the #debtfreecommunity seemed to be doing in life after debt.
I knew then that I would become financially independent. FI, where the income from my very own assets would support my life, rather than a W2 job. Index funds and super saving sounded lovely and all, but slow.
The answer I had been missing to my favorite question, "how do I do it faster" was real estate.
Specifically, long term buy and hold rental properties.
After debt freedom in June of 2018, the first house I ever owned on 5 acres, the first ever live in flip, was sold FSBO (for sale by owner). The $43k of proceeds from closing enabled the purchase of houses 1 & 2. The next purchase would be house 3, in March of 2019. It was a duplex in need to some serious love.
To round out the wild 2019, a hunting property was purchased in July of 2019 followed by house 4 in September.
When all was said and done, $91K worth of down payments were put into this budding real estate empire in under two years.
Our highest income year was $155,711 and the lowest income year was $114,000.
Oh and on top of that? Baby NGFI made her debut in June of 2019.
Now, it is 2020. With 5 properties and a baby, and all the uncertainty around COVID-19, I have opted to stacking cash and get ready to do the biggest renovation yet on house 3.
Can't wait to see what is next.
Hint: it will be EXCITING.
Thanks for following my journey, Aspiring Retirees. I can't wait to help you!
-- Sarah